When I think of cravable, comforting and EASY keto dinners, my mind usually overflows with keto casseroles recipes…
There are just oodles of healthy casseroles that are packed with veggies, lean protein, and flavor to spare! Make it at the beginning of the week, and you'll be eating like low carb royalty for days to come. Not to mention, these low carb recipes are typically full of all the good stuff (cheese, crunch + cream)
I love how casseroles embody the comfy, homey flavors we crave. These scrumptious dishes are amazing for everything! From keto breakfast to keto side dishes!
I know you have a favorite waiting for you. Let's dive in!
Best 18 Keto Casseroles Recipe
Here are the 18 best Keto Casseroles recipe:
1. Keto Mexican Casserole
This spicy and delicious keto mexican casserole is the perfect quick dinner when you're looking to shake up Taco Tuesday! This keto mexican casserole is filled with melty cheese and is so filling, you'll never miss the carbs!
---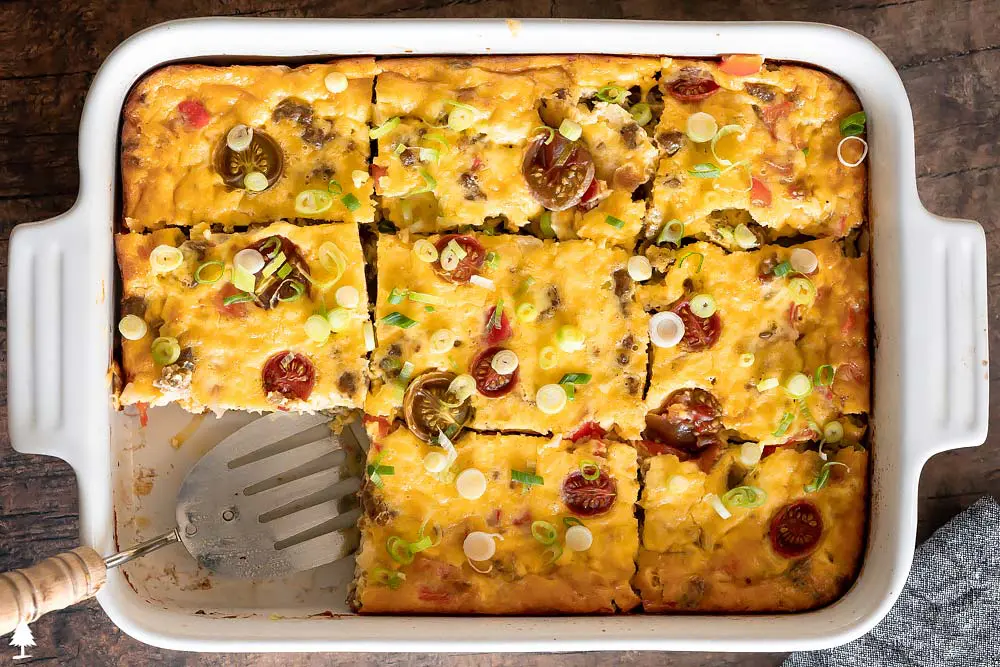 2. Keto Breakfast Casserole
This keto breakfast casserole is loaded with all of your breakfast favorites in one low carb, easy to meal prep dish! This all-in-one bake will make sure you have a luxurious breakfast and still get out the door on time.
---
3. Keto Chicken Casserole
Healthy casseroles are the heroes we need in the craziness of midweek, and I love that dinners like this creamy, rich, keto chicken casserole can be so dang delicious!
---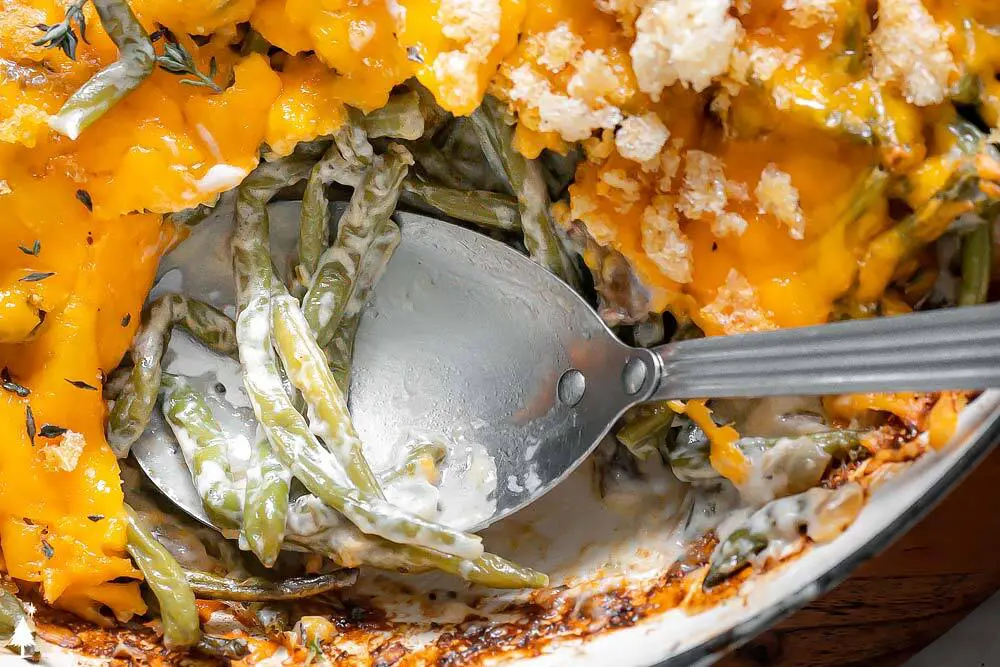 4. Keto Green Bean Casserole
I think you're going to find this keto green bean casserole to be as satisfying and comforting as the original. This keto vegetable casserole is great as a side to any meal, or add some chicken to make an easy and mouth-watering dinner!
---
5. Keto Cheeseburger Casserole
Who needs take out when you can get all of the flavors you love packed into this keto cheeseburger casserole!
---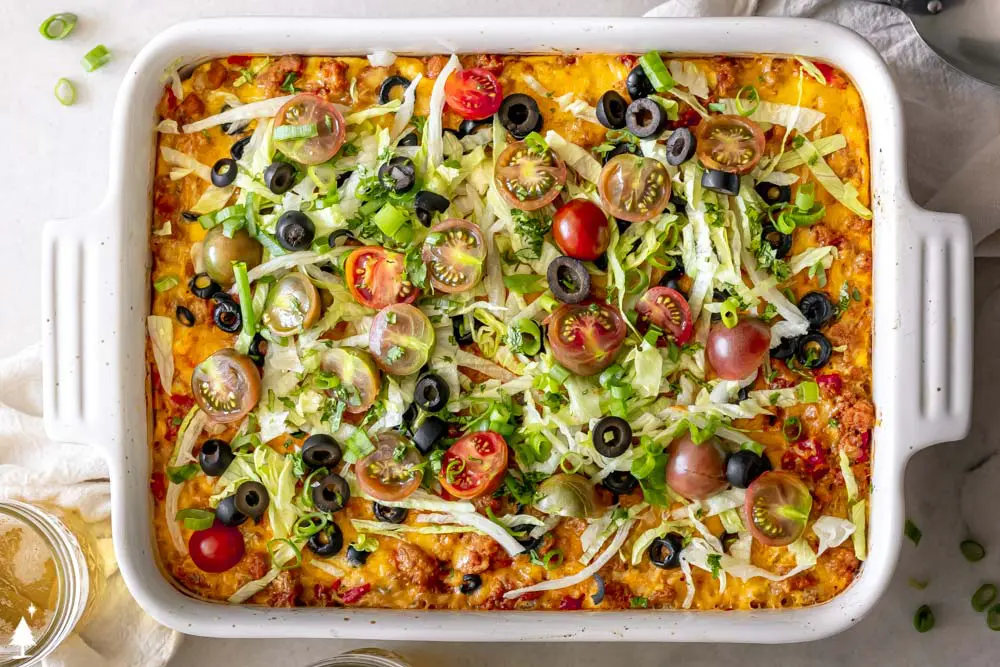 6. Keto Taco Casserole
There are so many different directions you can go with low carb ground beef casseroles. With layers of all of your favorite mexican flavors, this keto taco casserole is knock-your-socks-off delicious and satisfying!
---
7. Keto Pizza Casserole
This keto pizza casserole makes a deliciously awesome, gluten free pizza that the entire family will crave!
---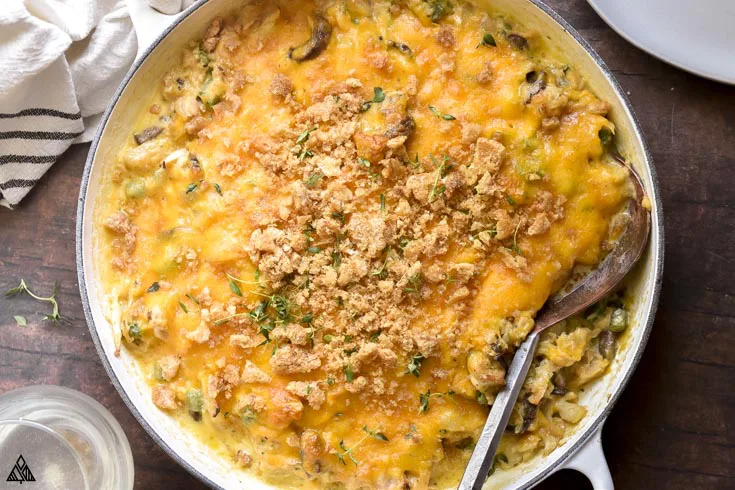 8. Keto Tuna Casserole
Get your daily dose of omega threes and all the comfy, classic flavor you crave in this keto tuna casserole!
---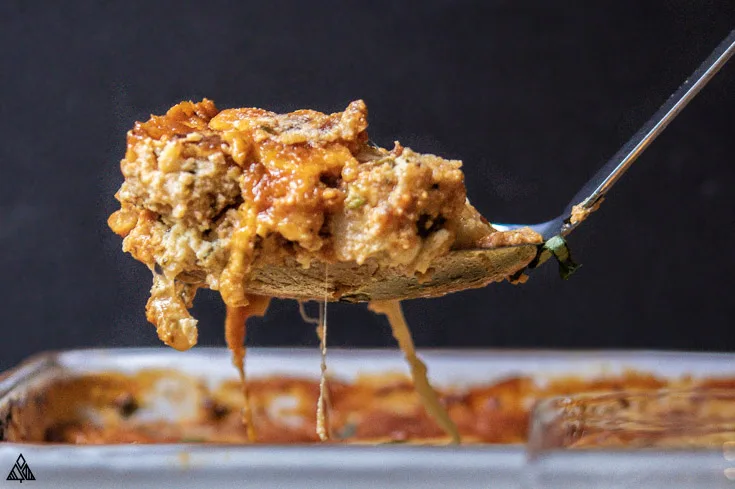 9. Cabbage Lasagna
You know how most veggies require special tools to slice, prep, etc.? Cabbage, doesn't. And it's got a super neutral flavor, so you'll hardly know it's there! Enjoy all the tasty parts of lasagna, without the carbs or extra work with this cabbage lasagna recipe.
---
10. Ground Chicken Casserole
This healthy ground chicken casserole is the easiest, tastiest, low carb-iest of recipes! Guaranteed the whole family will love it!
---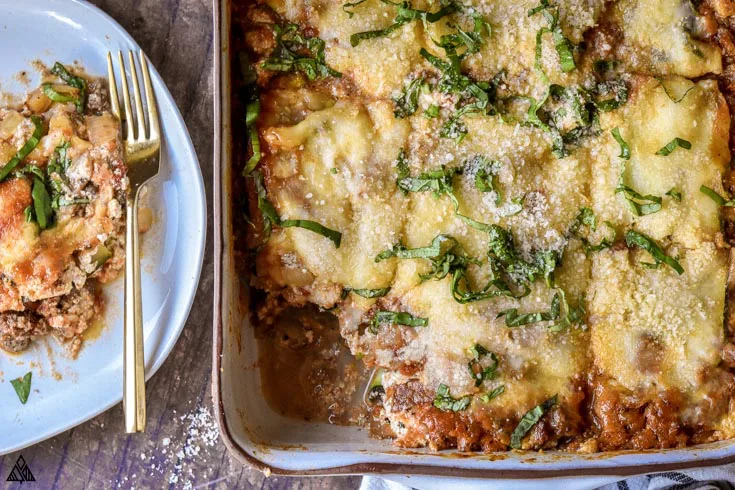 11. Keto Zucchini Lasagna
You guys, zucchini was made to be the PERFECT lasagna noodle replacement, I'm telling you! Keto zucchini lasagna is super easy, ridiculously filling and beyond satiating. Plus, you'll be sneaky some veggies into the classic, and no one will complain!
---
12. Keto Meatloaf
SUPER easy and extremely tasty, this keto meatloaf is about to be one of your new family favorite recipes! Try making it as muffins for keto meal prep, or serve it sliced. You'll love it either way!
---
13. Zucchini Enchiladas
There's basically nothing zucchini can't do, and they shine in these amazing zucchini enchiladas. Hearty and melty – these are to die for! You'll definitely be adding this to your weekly menu!
---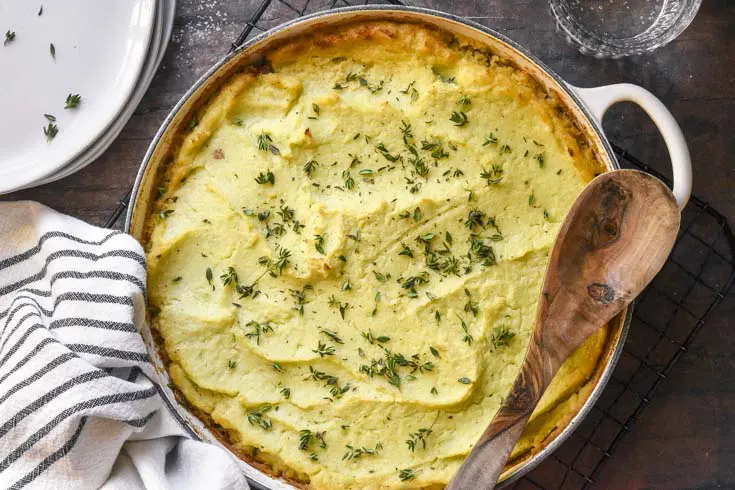 14. Keto Shepherd's Pie
This keto shepherd's pie has a secret – it's made with superfood cauliflower instead of potatoes! And with a recipe this creamy, cheesy and satisfying, you won't even notice the swap!
---

15. Keto Squash Casserole
Looking for a way to get more veggies in your meals? This keto squash casserole is succulent and velvety — an amazing lunch or dinner dish that's perfect for meal prepping, so you can get those vitamins every day!
---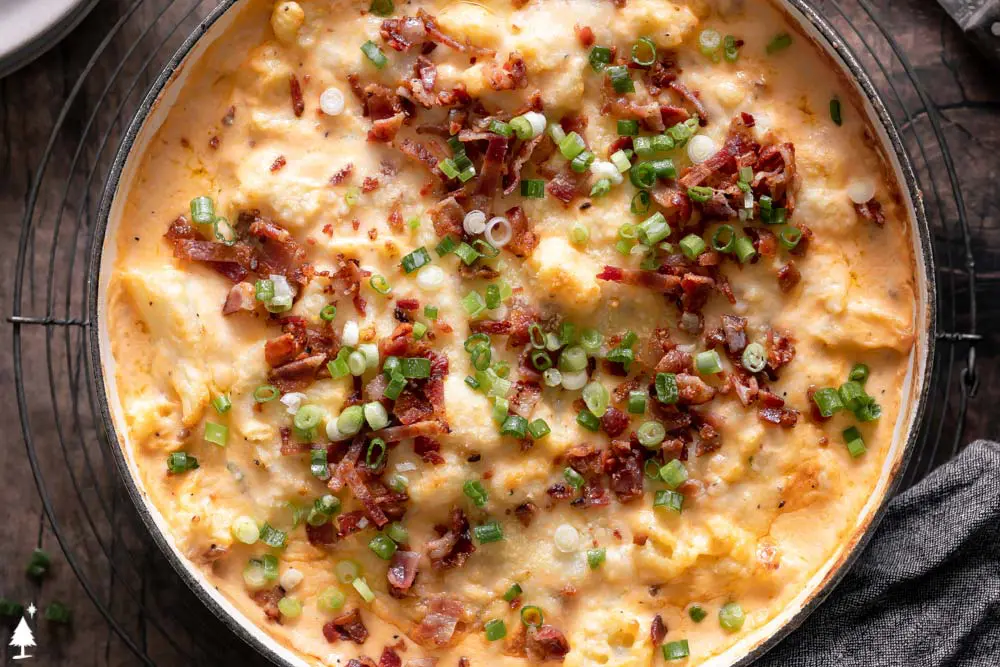 16. Loaded Cauliflower Casserole
Think loaded baked potato, minus the carbs. This loaded cauliflower casserole will satisfy all of your cheesy, creamy, bacony cravings!
---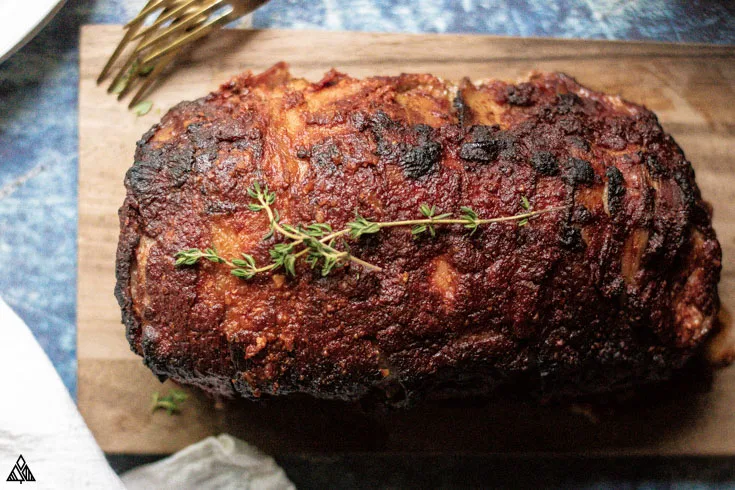 17. Keto Bacon Wrapped Meatloaf
Really, need I say more? Wrap that meatloaf up with bacon, and smoother it in a low carb BBQ sauce for a keto bacon wrapped meatloaf you'll never get tired of!
---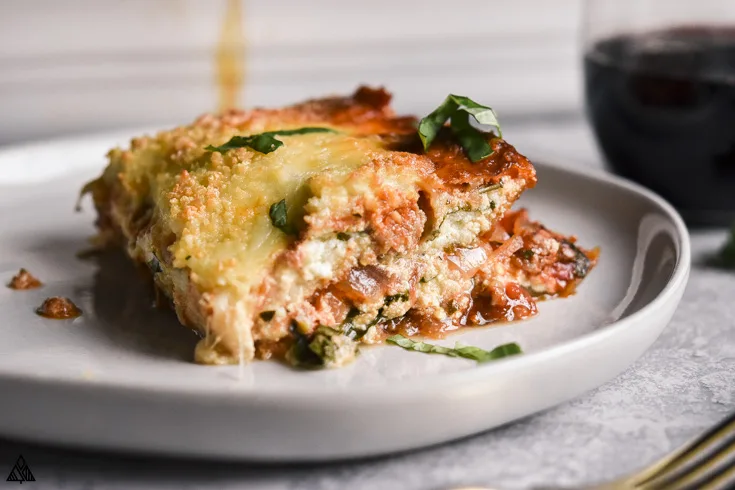 18. Keto Eggplant Lasagna
One of the greatest reasons to use eggplant as a low carb ingredient, is it soaks up all sorts of yummy flavor. And as you well know, lasagna is FULL of yummy flavor! Herbaceous sauce, flavor-packed protein, and gooey cheese, this keto eggplant lasagna has got everything you love from the classic without the carbs!
---
Macronutrient Breakdown
These keto casseroles do what all-in-one dishes do best: get all of the good stuff in there! Most of these recipes are filled with veggies and packed with protein and fat, making them a well-rounded choice for any low carb meal.
Yes, most of them skew keto with higher fat content, so if you're looking for low carb low fat casseroles, consider skipping (or using less of) the cheese and subbing the heavy cream for lower fat alternatives (unflavored almond milk for example).
Recipe Variations And Notes
Check out each recipe for specific variations and notes (I always include a ton of options for you!). But, as a general rule of thumb…
Here are a few ingredients I use in almost all keto casseroles:
Crunchy Topping — Most commonly I'll use pork rinds as they're extremely low in carbs and add a PERFECT crunch. Now, wait, before you dismiss it, give it a try. It makes a HUGE different in keto casseroles!
Thickening Agent — Traditional casseroles often call for flour to thicken the casserole's sauce (otherwise they can turn into a liquidy mess). Instead, I'll often use xanthan gum! It thickens sauces just like flour, and requires significantly less!
"Noodles" — Veggies make for GREAT replacements!
Creaminess — Traditional recipes often use milk, or other high carb dairy products. I rely on heavy cream, full-fat coconut milk, and sometimes (for a lighter version), unsweetened almond milk.
Veggies —

You can often add other low carb veggies to these combo dishes, these are great for sneaking in all sorts of good tasting and good-for-you foods!

Protein — These low carb casseroles can all be made meatless or with various proteins added in. Feel free to swap out the meat for another type.
How To Eat + Serving Suggestions
Casseroles are amazing because they usually only require one pan, and they're perfect for meal prepping! Plan ahead with airtight containers so you can separate leftovers out into portions for easy, ready to eat meals!
Store in the fridge or freezer, then thaw and reheat in the oven or toaster oven for a healthy, filling meal on the run! (Microwaves work for reheating as well, although they'll take away some of the "crunch" factor)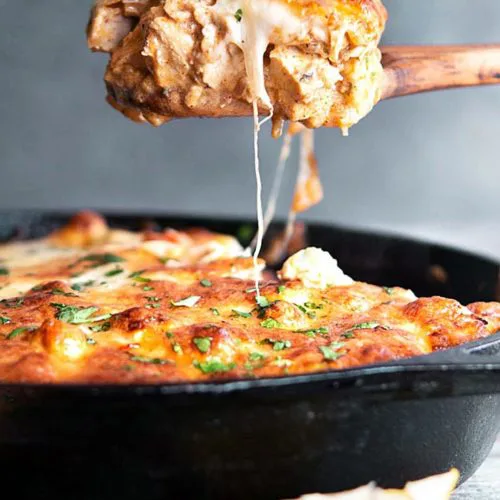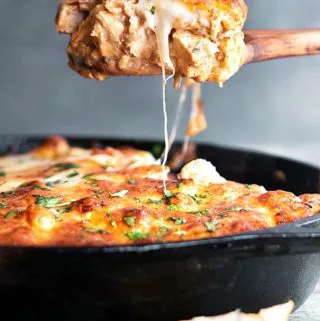 18+ Low Carb Casseroles
Print Recipe
Pin Recipe
Ingredients
1

Lb

Chicken Breast

cooked + shredded into bite sized pieces

2

Tablespoons

Olive Oil

1

Red Bell Pepper

chopped

1

Red Onion

chopped

2

Teaspoons

Kosher Salt

1

Teaspoon

Pepper

1

Tablespoon

Chili Powder

1

Tablespoon

Cumin

2

Teaspoons

Dried Oregano

1/2

Cup

Sour Cream

1

Cup

Salsa

spicy or mild depending on preference

1/4

Cup

Heavy Cream

1

Cup

Pepper Jack Cheese

shredded

Fresh Cilantro

to garnish
Instructions
Heat olive oil (2 tablespoons) over medium heat in a large pan (I like to use a 9" oven-safe skillet so I use only one pan for the entire recipe!). Once shimmering, add red bell pepper (1 chopped), red onion (1 chopped), salt (2 teaspoons), and pepper (1 teaspoon). Saute until softened.

Add the chili powder (1 tablespoon), cumin (1 tablespoon), and dried oregano (2 teaspoons), and toast until fragrant - about 2 minutes.

Remove pan from heat, and add sour cream (1/2 cup), salsa (1 cup), and 1 Lb cooked/shredded chicken breast (1 Lb). Stir to combine.

If you aren't using an oven-safe pan, transfer ingredients to an 8x8 casserole dish.

Pour heavy cream (1/4 cup) evenly over the top and sprinkle with shredded cheese (1 cup).

Bake in preheated oven for 30 minutes, or until casserole is warmed all the way through and the cheese has lightly browned. Top with cilantro and enjoy!
Rate this Recipe
Fans Also Made These Low Carb Recipes:
None found
Lindsey's Tips
Nutritional information is based on 1 slice if you cut the casserole into 6 slices:
Nutrition
Calories:
305
kcal
Total Carbohydrates:
9
g
Protein:
23
g
Fat:
20
g
Sodium:
1314
mg
Fiber:
2
g
Sugar:
4
g
Net Carbs:
7
g
©Little Pine Low Carb. Content and photographs are copyright protected. Sharing of this recipe is both encouraged and appreciated. Copying and/or pasting full recipes to any social media/website/blog is strictly prohibited.
Conclusion
These keto casseroles are here to make your weeknight dinners a breeze. Cheesy, protein-packed, and absolutely delicious, there's a dish on here for every craving! No need to reach for that high carb version anymore…
Comment below with your very favorite dish! And I hope you enjoy!
Reader Interactions