When someone says keto salads, you probably picture sad looking lettuce with no dressing. No way, friends!
Salad recipes have changed with the times and now include everything under the sun in all sorts of formats! Creamy egg salad, crunchy veggie tabbouleh, or all our taco favorites piled up with some greens – all of those low carb recipes make perfect keto lunch ideas, quick and healthy keto dinners or fun keto side dishes!
I've written SO many salad recipes, it seemed like a good time to round 'em up and tell you about my faves! Skip to the recipe below for a full DIY low carb salads guide, or click to one of the following sections:
Jump To…
16 Best Keto Salads
Here are the 16 best keto salads:

Keto Veggie Packed Salads
These keto vegetables are superfoods in every way. Packed with vitamins, flexible in preparation, downright delicious… no wonder we're obsessed!
Try these fresh new takes on traditional side salads to add a lot of dimension to your meals. There are so many varieties, you can try something new every day!
Tried and True Recipes:
Tips for Making Your Own:
Veggies contain more carbs than meat, so make sure to select the right ones!

Salads don't keep well when they're tossed with dressing, so read through the storage instructions to see if you should keep leftovers undressed til serving.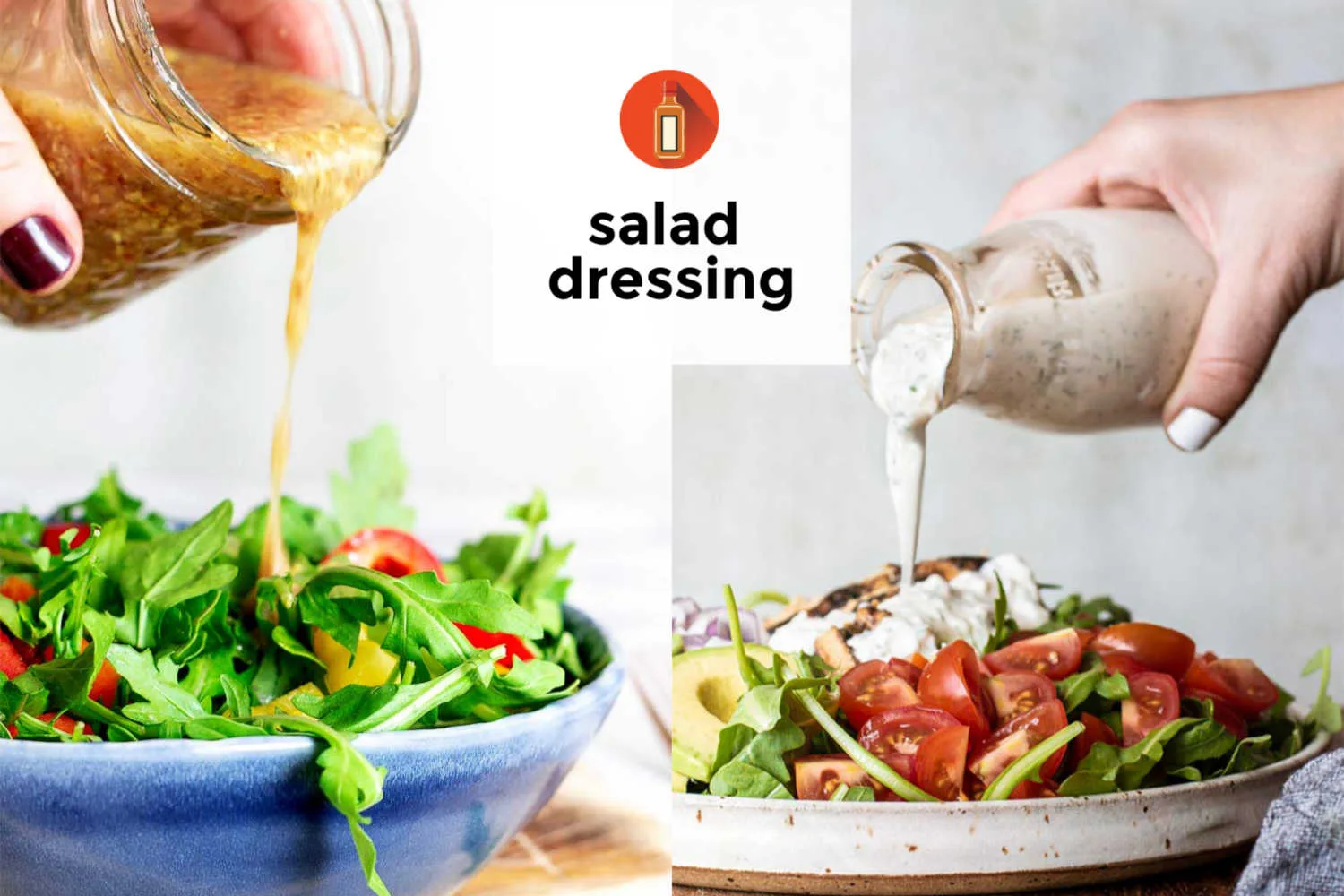 Salad Dressing
It is SO easy to make your own low carb salad dressing. Unlike store bought dressing, with all its hidden sugars and carbs and fillers, these recipes only keep the necessities. Smart swaps and balanced seasonings mean they are high on flavor and low on carbs.  
Tried and True Recipes:
Tips for Making Your Own:
Store leftover dressing in a mason jar in the fridge and give it a good shake or stir before using what you need for your dish!

Good quality ingredients make or break a dressing. Feel free to splurge on some luxury olive oil to really take these to their best flavor profile!
Chicken Salad
I almost always have a keto chicken salad in my fridge so I have a quick lunch or easy dinner just an arm's length away. 
One thing I love about chicken salad is you can make it 100 different ways. Add or take away flavors and textures until it's just what you're craving! Plus, it's so easy!
Tried and True Recipes:
Tips for Making Your Own:
Chicken salad NEEDS fat, so make sure to add something creamy like mayo or avocado or it will be way too dry to be tasty. 

A lot of traditional chicken salads have sweet add-ins like apples and cranberries that can add a lot of carbs quickly, so watch out for those extra ingredients!

Need shredded chicken fast? I find the fastest way is to cook it in a pressure cooker or boil it, then use a hand mixer to shred it for about 15 seconds.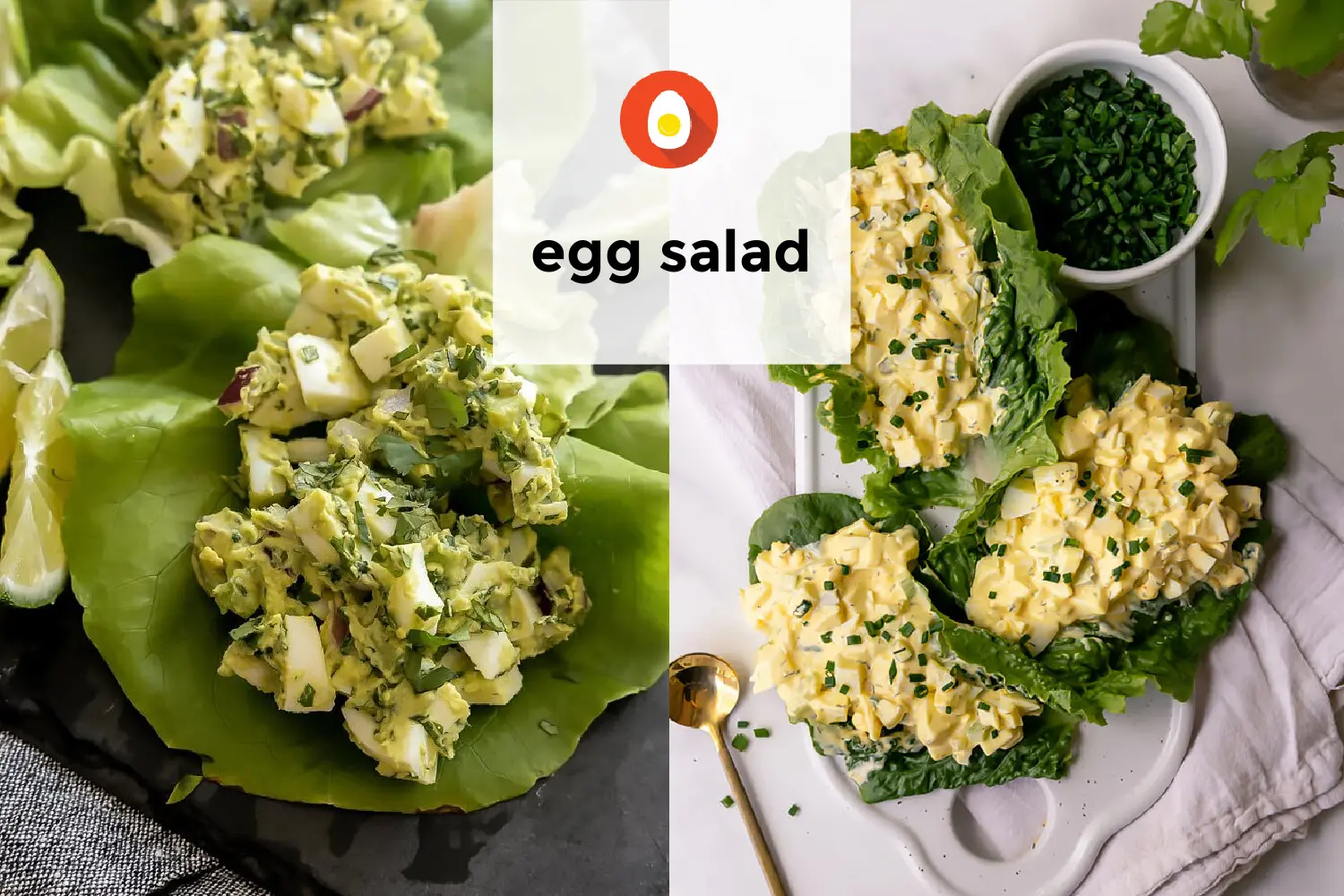 Egg Salad
You guys know I love me some keto egg salad! It's packed with protein and flavor and is amazing on its own, on sandwiches, or as a dip — It's basically perfect!
Plus it doesn't have a lot of the traditional carbs in salad since it's mostly egg and fat instead of being veggie-focused. It's a great low carb option for lunch or a snack.
Tried and True Recipes:
Tips for Making Your Own:
Want the fluffiest egg salad ever? Press the yolks through a sieve to get them into teeny tiny pieces. 

My favorite way to make hard-boiled eggs? Hands down, the pressure cooker. Cook them for 6 minutes on manual, quick release and transfer directly to an ice bath. They will be PERFECT.

Adding a little extra moisture (like mayo or olive oil) takes egg salad into dip territory where it's amazing for scooping up with chopped veggies.
Tuna Salad
This traditional recipe has gotten a lot of upgrades and some great fun variations! 
Pickles? Avocados? Eggs??? YUP! You can add almost anything to tuna with the right seasonings.  
Tried and True Recipes:
Tips for Making Your Own:
You can get tuna in cans packed with water or oil. Oil based is great for making salads since it adds a bit more moisture.

Make sure to drain well and use a fork to fluff the tuna.
Build Your Own Low Carb Salad
Print Recipe
Pin Recipe
Ingredients
STEP 1: Leafy Greens (select 1 or use a combo):
Romaine Lettuce

Spring Mix

Spinach

Kale

Mixed Greens

Arugula
STEP 2: Veggies (use a combo):
Onions

sliced

Bell Peppers

sliced

Mushrooms

sliced

Celery

sliced

Cucumber

sliced

Asparagus
STEP 3: Fruit (optional and higher in carbs)
Avocado

sliced

Strawberries

sliced

Raspberries
STEP 6: Protein
Chicken Breast

cooked + chopped

Salmon

cooked + chopped

Bacon

cooked + crumbled

Keto Cheese

such as shredded cheddar, mozzarella, jack, goat, feta, cotija.

Eggs

hard boiled
STEP 5: Extras (optional and higher in carbs, use a combo)
Keto Nuts

chopped almonds, pecans, walnuts

Pumpkin Seeds

Sunflower Seeds

Black Olives

pitted

Fresh Herbs

chopped
STEP 6: Dressing (read labels carefully, or follow one of my salad dressing recipes above)
Instructions
Cook, slice, and chop salad ingredients to your liking.

Place all ingredients in a large bowl, and use tongs to toss.

Divide the salad among serving plates and enjoy!
Rate this Recipe
Fans Also Made These Low Carb Recipes:
None found
Lindsey's Tips
Avocados.

Go for haas! They're higher in fat, creamier and WAY more delicious than regular (sorry Florida ?).

Nutritional information will vary depending on the veggies, meat, dressing, etc. you select. For more specific nutritional information on your unique salad recipe, I suggest using a nutritional calculator such as My Fitness Pal. You can also check out my guide to low carb vegetables, fruit, nuts, and cheese.
Nutrition
©Little Pine Low Carb. Content and photographs are copyright protected. Sharing of this recipe is both encouraged and appreciated. Copying and/or pasting full recipes to any social media/website/blog is strictly prohibited.