There's no better way to start the day than with a warm slice of fluffy spinach frittata. It's easy to make, and perfect for feeding a crowd (or meal prep!). Here's how to whip it up in under 30 minutes!
What You'll Need To Make Spinach Frittata
A few kitchen staples are all you need to make spinach frittata:
The eggs – Frittata is traditionally made with whole eggs. If you'd prefer to make an egg white frittata, sub 1 egg for 2 egg whites or 1/4 cup of egg substitute.
The milk – You can also use heavy cream if eating low carb or keto.
The veggies – It's important to sauté the veggies first, if not the liquid will release and prevent the spinach frittata from setting. Don't believe me? Check out how small the sautéed spinach shrinks to once cooked. Use fresh vs. frozen veggies to prevent a soggy frittata.
How to Make Spinach Frittata
Here's how easy it is to throw this frittata together:
Whisk your eggs, milk, parmesan and seasoning together.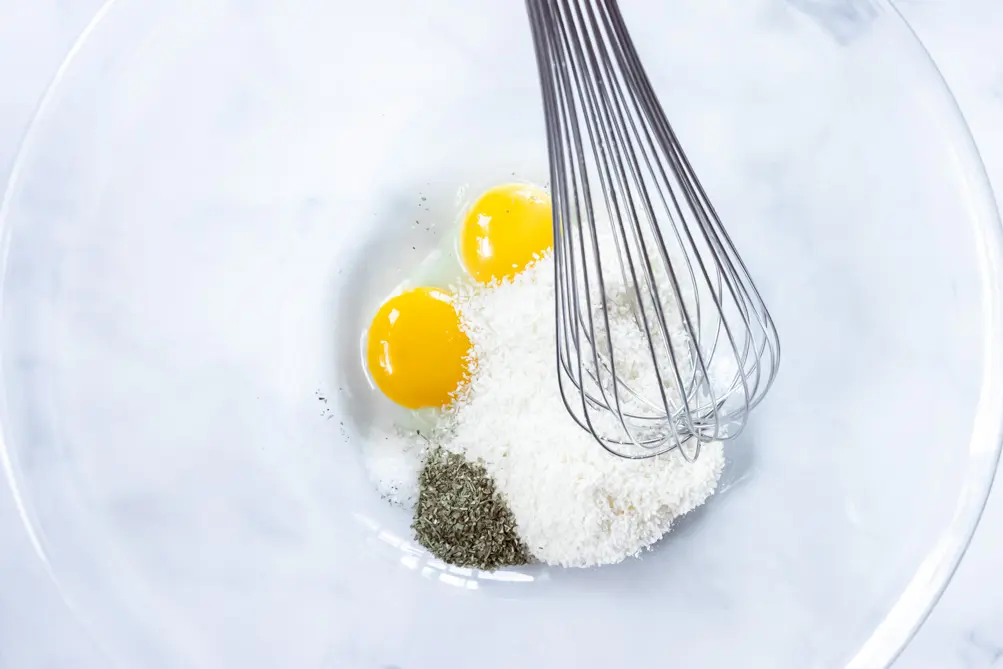 Saute your veggies. You'll need to saute the spinach in batches–when it releases its liquid more room in the pan will free up.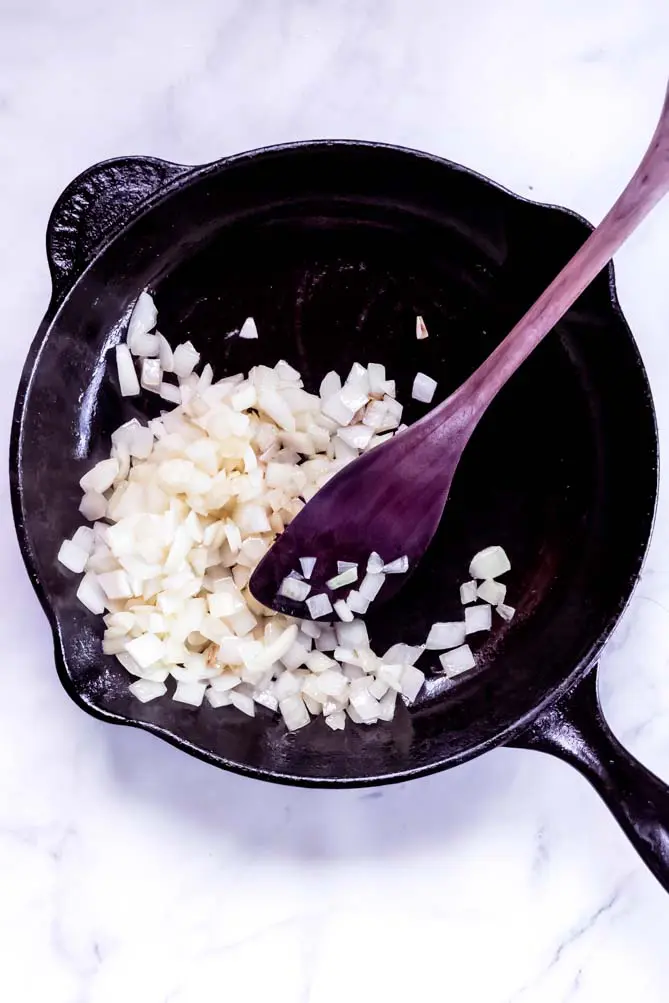 Add the eggs. Lift the veggies so the eggs can drift underneath. Place a lid on top and let the eggs cook, until everything but the very center has set. Pop in your oven and broil to finish.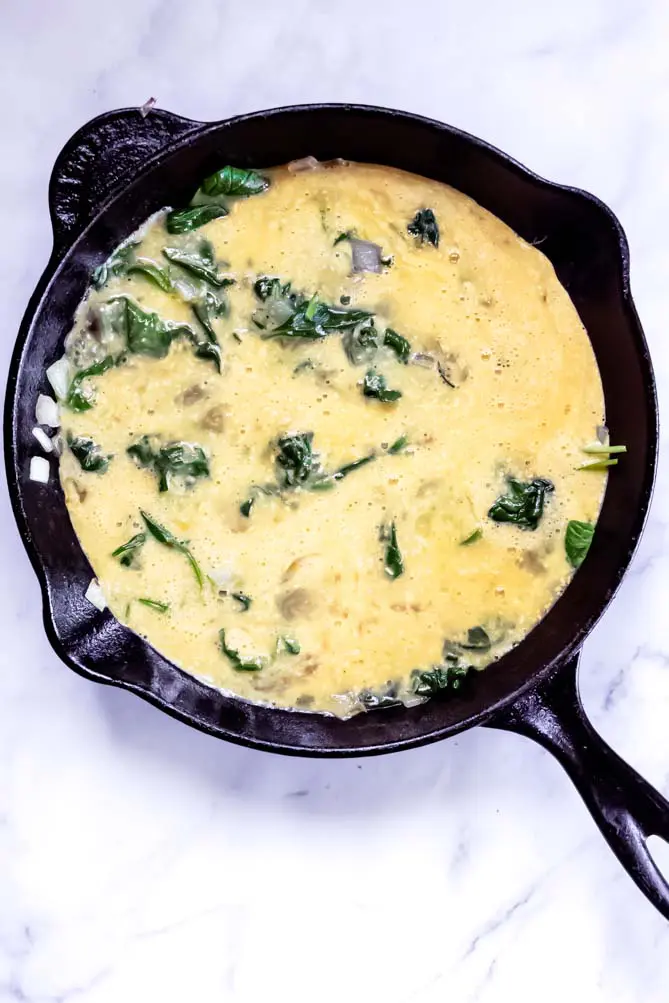 Pro Tips For The Perfect Vegetable Frittata
Stick to the instructions and you'll have the perfect fluffy frittata with a golden layer on top in a matter of minutes. Here are some things to keep in mind:
How to get frittata out of the pan: allow your spinach frittata to sit on the counter after baking for about 10 minutes–as it cools, it'll release a bit of steam which will make it easier to get out of the pan. Use a rubber spatula to get around the edges and along the bottom.
Why is my frittata not fluffy? Skipping the milk or cream will make this vegetable frittata dense and not fluffy.
Why is my frittata watery? Not sauteeing the veggies enough will cause them to release their liquid into the frittata as it bakes. Also, using frozen veggies will water down the dish.
Storing, Reheating, + Freezing
Have leftovers? Here's how to make the most out of them:
Store leftover spinach frittata in the fridge in an airtight container for up to 4 days.
Reheat in the microwave with a damp papertowel covering each slice.
Freeze in an airtight bag, and reheat from frozen in the microwave.
More Egg Casseroles You'll Love
Reader Interactions